When you're starting a business, there are seemingly endless things to do and a myriad of hats to wear. From branding strategy to tech tasks to legal hurdles, the things to check of your starting a business checklist can seem like they require a whole team of multi-faceted talent. Even if you're in it alone—as many new business owners often are, starting a business isn't an impossible feat, despite the many demands on your creativity and skills.That said, it never hurts to have a little help.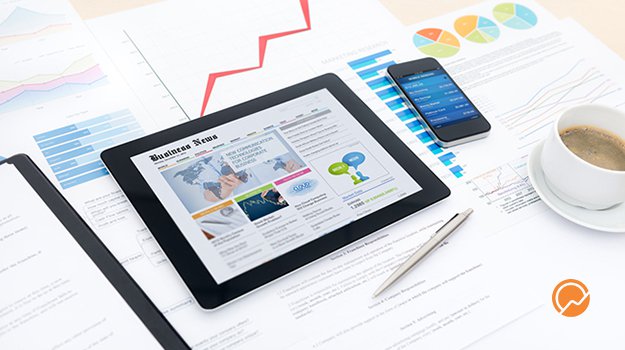 One resource that can seriously streamline your startup processes is a starting a business checklist that you can consult as you build your company. Though you might have a general idea of the tasks you need to tackle, having a sequential checklist in front of you to help know which order to tackle these tasks in can seriously up your success in making sure you have all of the most crucial startup processes squared away. And though the precise list of needs will certainly vary with your industry, size, and any defining feature your business boasts, there are many tasks that 
all
 businesses of any shape or size will have to check off their starting a business checklist.
For a comprehensive game plan for getting your business up and running, look to this starting a business checklist. With its help, you can tackle each crucial startup task, one step at a time:
1. Choose a name for your business.
Come up with a business name that not only conveys what you do, but is catchy and memorable as well. Hopefully, it's also available for purchase as a website domain (i.e., www.yourbusinessname.com), although there aren't many good .coms left. Make sure your business name is easy to say, spell and type—shorter names are generally better.
2. Register your website domain.
Visit a domain registration site to see if your business name is available; if so, register it so no one else can use it for their website. It's a good idea to register any close variations of the name, too—each domain only costs about $10 a year. At one-stop sites such as Web.com and GoDaddy, you can not only register your domain name, but also build a website and access online marketing tools.
3. Decide on a location.
Will you run your business from your home, a storefront, shared workspace or a commercial office? Assess the pros, cons and costs of each option, and explore rental and lease costs in your area.
4. Design a logo.
Or get someone to do it for you at sites like 99Designs or LogoWorks. You can choose from thousands of designers' ideas and pay only for what you use. Once you've got your logo, visit the U.S. Patent and Trademark website to trademark it.
5. Get your business license and permits.
Almost every business needs a business license; some, such as personal service companies, need specialized licenses and permits. Visit your state and city government websites to see what you need.
6. Open a business bank account.
Commingling business and personal funds is a common mistake startups make. Simplify taxes and bookkeeping (and stay on the IRS's good side!) by opening separate bank accounts for your business. Check out our list of the best business bank accounts to get started, and consider business credit cards to keep your purchases separate, as well.
7. Find an attorney.
Look for one familiar with your industry and small business issues in general. A business attorney can help you with key decisions such as what form of business to choose, negotiations and contracts. Many attorneys are willing to work with you to keep costs down. Ask friends, colleagues, and local chambers of commerce for referrals.
8. Find an accountant.
A good accountant will not only handle your taxes, but also help you choose the right bookkeeping system and advise you on making the most of your money.
9. Choose your business entity.
Can you run a sole proprietorship, or must you incorporate? Should you be an S-corporation, C-corporation, or LLC? Each has tax and cost ramifications. Your future business goals will determine which is best for you. Get advice from your attorney and accountant, or visit sites such as The Company Corporation or LegalZoom for low-cost help.
10. Write your business plan.
You'll need one not only to get financing, but also to serve as a roadmap through startup (beyond this starting a business checklist!). Writing a business plan is a snap these days, with plenty of tools out there to guide you through the steps. Check out BPlans for hundreds of free sample plans, or buy software (BusinessPlanPro is probably the most popular).
11. Gather your startup capital.
Start with your own savings. If you need more money, tapping into friends and family is the most common way to go. More ambitious? Angel investors, credit unions or bank loans can finance your dream. Don't overlook alternative lending sources. Your local Small Business Administration (SBA) office can provide guidance on financing options.
12. Get equipped.
Determine what equipment you'll need, both the basics (like a computer and cellphone) and industry-specific tools (like a pizza oven or power-washer). Choose your software and apps carefully. QuickBooks, Dropbox, and Basecamp are popular tools to help small business owners handle accounting, data storage and scheduling, respectively.
13. Set your prices.
You'll need to figure out your costs, including overhead, materials and time, for making your product or providing your service. Following industry norms can help you determine reasonable rates. Need help? Talk to an advisor at SCOREor the local SBDC for help.  
14. Get help.
Will you run a one-person show, or do you need full-time employees? If you don't have the budget for full-time staff, independent contractors might fill the bill (for a lot less hassle).
15. Plan your marketing strategy and develop marketing materials.
A business website is essential these days because most consumers search for businesses online. You'll probably also need business cards. Depending on your industry and marketing plan, you may want print materials like brochures, flyers or handouts.
***
Once you've worked through this starting a business checklist, you've got the basics covered. Plus, you've gathered some helping hands along the way. With all 15 of these steps taken care of, you and your business are well on your way to success and ready to open for business!
This content was originally posted at https://www.fundera.com/blog/starting-a-business-checklist